We will change the oil and gas industry
We produce energy that the world depends on, and we contribute raw materials to a wide range of products used in our daily lives. The work we do creates workplaces and value for our owners and society.
We are proud of who we are and what we do.
Access to energy is essential for our modern way of life. A global upheaval in the energy chain affects us all. It is a shift that will require massive financial resources.
As will the creation of new industries and workplaces. Through it all, we want to ensure the continuation of our welfare state. This is a challenge of unprecedented scale.
Oil and gas are natural resources that have helped create Norway's national wealth and built the foundation for our welfare state, but the oil and gas industry is obliged to address the seriousness in today's situation. Our shared resources must be managed in a way that returns more to society.
That is why we intend to change the oil and gas industry.
We want the industry to work closer together and share more.
We will build the foundation for new industries to emerge.
We will reduce emissions from our own operations.
And we will increase our profitability.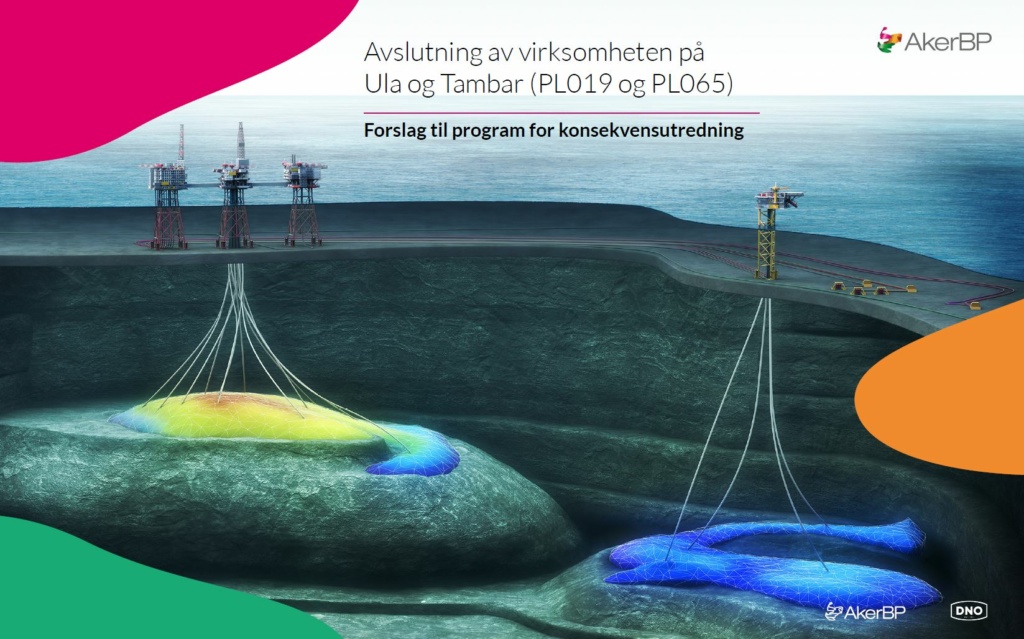 Hearing – Environmental Impact Assessment Program for the Cessation of Operations at Ula and Tambar in the North Sea
On behalf of the license holders in production licenses 019 and 065, Aker BP, as the operator, hereby presents a proposal for an Environmental Impact Assessment (EIA) program for the cessation of activities on the Ula and Tambar/Tambar East fields in the North Sea for public hearing.
Would you like to join in creating the leading E&P company?
Aker BP needs a diversity of expertise, experience, and mindsets. We enjoy being challenged and thinking innovatively. With us, you can participate in developing the future of oil and gas production, while also improving the entire industry. We currently have several job vacancies.
Stock and market information
Stock price updated 18:57:21
© 2023 Euronext N.V. All Rights Reserved. The information, data, analysis and information contained herein (1) include the proprietary information of Euronext and its content providers, (2) may not be copied or further disseminated, by and media whatsoever, except as specifically authorized by Euronext, (3) do not constitute investment advice, (4) are provided solely for informational purposes and (5) are not warranted to be complete, accurate or timely.
Follow us on social media