The world's toughest job
The green shift is "the world's toughest job". Aker BP, together with the other companies in Aker, has already started work.
The Aker companies are in full swing to help cut emissions, produce renewable energy and create new jobs. We solve major challenges by combining willingness to invest and new digital technology with the expertise of creative problem solvers.
Aker BP is an oil company that explores, develops fields and produces oil and gas on the Norwegian continental shelf. We are the operator of the Alvheim, Ivar Aasen, Skarv, Ula and Valhall field centres, and partner in the Johan Sverdrup field.
Aker BP will extract oil and gas in the cleanest and most affordable way. Our goal is to achieve a 50 percent emission reduction in the 2030s and close to zero emissions in 2050. At the same time, Aker BP plays a crucial role in Aker's opportunities to invest in new companies that contribute to the green shift.
We have big growth ambitions and want to take a leading role in changing the industry to become safer, more efficient and more environmentally friendly.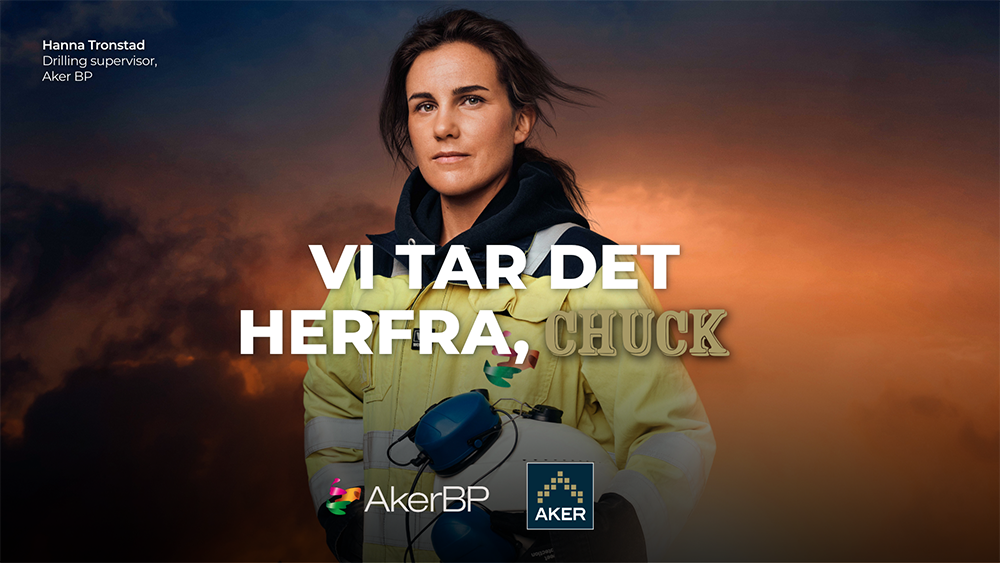 Aker BP is recruiting 26 graduates
The graduate positions for 2021 are open for applications.
The company recruits within a wide range of disciplines which include geosciences, industrial economics, HR, HSE, development projects, analysis, information security and a number of engineering disciplines (drilling, mechanical, subsea, cybernetics, maintenance, materials technology, automation etc.).
As graduates in Aker BP, the candidates get to take part in a two-year training program, which increases the understanding of the company and the industry. The graduates get insight into how different departments and projects are set up and how everybody work together across the organization to contribute to the deliveries. It is a unique opportunity to build networks and get a good career start.
The positions are advertisements on our website and on finn.no.
Invitation to share data
Aker BP is inviting oil and gas companies to contribute to the Next Generation Discharge and Emissions Tracker.
The tracker is a digital application that will optimise, track, and eventually develop better and more efficient practices for chemical consumption and discharges in the oil and gas industry.
Stock and market information
Stock price updated 16:30:00
Ticker: AKRBP
Oslo Børs Benchmark Index_GI
© 2021 Euronext N.V. All Rights Reserved. The information, data, analysis and information contained herein (1) include the proprietary information of Euronext and its content providers, (2) may not be copied or further disseminated, by and media whatsoever, except as specifically authorized by Euronext, (3) do not constitute investment advice, (4) are provided solely for informational purposes and (5) are not warranted to be complete, accurate or timely.
Follow us on social media