Aker BP signs "data liberation contract"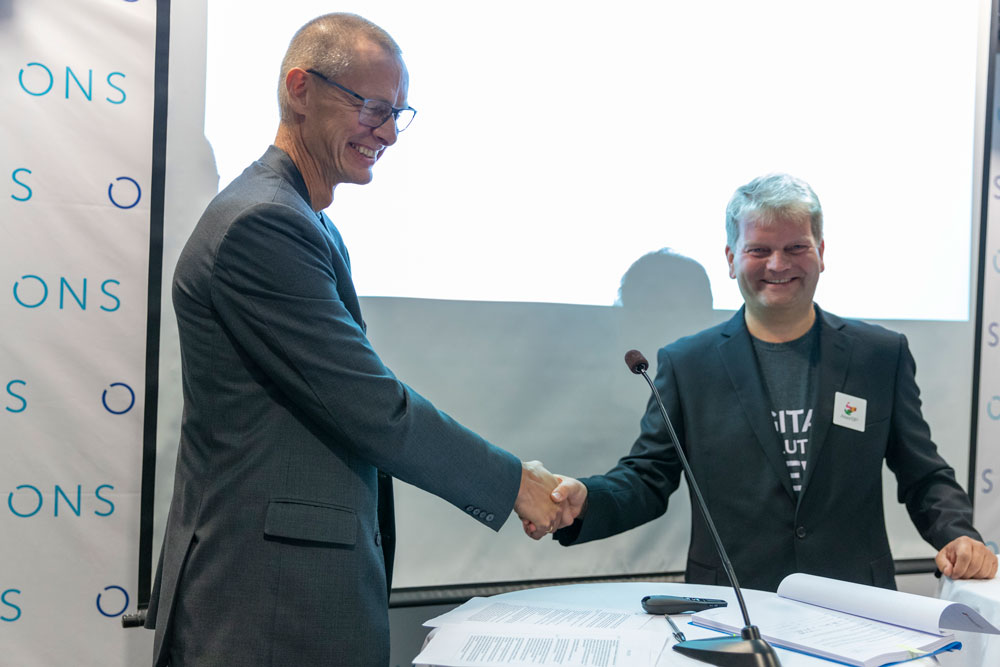 In collaboration with Cognite and Framo, Aker BP intensifies the digitalisation of offshore operations; new smart service contract will change the traditional approach to maintenance.
The Ivar Aasen platform in the North Sea provides Aker BP with more than just oil. It also transmits vast volumes of data back to shore. The interpretation of these data are now set to make the platform amongst the most technically advanced worldwide.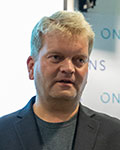 «Aker BP's vision is to digitalize all our operations from cradle to grave. Key elements are transforming business models and activities through digital technologies and the liberation of data flows. The smart service contract with Framo and Cognite is an important milestone on this journey, and underpins our ambition to take the lead in digitalization», says Lars Atle Andersen, VP Operations – Technology & Digitalization in Aker BP.
A successful collaboration with suppliers
By using Cognite's data platform, contextualised live data is made available from Ivar Aasen. This provides Framo, the supplier of pumps to Ivar Aasen, real-time access to data from their equipment.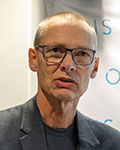 «With Cognite making live and contextualised data available, we at Framo are able to create our own 'apps' to predict the status of our equipment, allowing us to plan efficient maintenance. The new system sends intelligent data on our pumps, so we can predict how the pumps will perform in the future» says Trond Petter Abrahamsen, Managing Director of Framo Services AS.
The overall goal of the collaboration between Aker BP, Cognite and Framo is to change the traditional approach to maintenance. Continuous flow of live offshore data allows for onshore monitoring of equipment replacing unnecessary scheduled maintenance activities with maintenance when needed.
This also calls for a new approach to agreements, and on Wednesday 29th of August a special smart service contract between Aker BP and Framo Services will be signed.
«The newly available insights of how the pumps of a specific installation are functioning, results in more efficient maintenance. While our service agreements previously just defined hourly rates, we will now focus on uptime. This is something completely new for us and has required the design of new smart contracts with Aker BP»," explains Trond Petter Abrahamsen. 
Profitable at 35 USD per barrel
Aker BP will continue to digitalise their offshore operations, and the company's objective is to carry out profitable development projects even at oil prices below 35 USD per barrel. Cognite's data platform is a core enabler for these ambitions. Cognite liberates and organises Aker BP's industrial data to create a digital representation of the industrial reality, both back in time and in real-time. It enables AkerBP to extract useful insights on its operations but also to share its data and insights with partners like Framo and to enable new services and business models.
«The more we share, the better. If we can apply this technology in all our fields, our operations will improve. We are confident that this is a smart move. That's why we are clearly stating what we want to achieve and hope that many others will follow», says Lars Atle Andersen from Aker BP.
FACTS
Cognite
Norwegian SaaS technology company with ambition of providing the world's best industrial IOT data platform. The strength of the platform lies with its ability to contextualize all industrial data types. Once contextualized, the Cognite Data Platform provides extensive toolkits and APIs to build unlimited models and applications and unlock the data´s value for its end customers. The applications are immense, from wind and energy to shipping, offshore and transportation. Cognite´s technology is in daily operation at large industrial companies. www.cognite.com
Framo
Established in 1938 and currently a world-leading supplier of high-quality pump systems for both global shipping and the offshore industry. The company has a total 1,200 employees and its main office on the island of Askøy close to Bergen. It also has eight branch offices. The company's equipment is produced locally in three different factories in the Bergen area. www.framo.com
The Ivar Aasen field
The Ivar Aasen field is located in the northern part of the North Sea, some 175 km west of Karmøy. The sea depth at the platform is approximately 110 metres.
The initial discovery was made in 2008. Production started on 24 December 2016. The first oil production at the Ivar Aasen field was four years after submission of the plan for development and operation (PDO).
The development of Ivar Aasen covers resources from five licences: PL 001B, 028 B, 242, 338 and 457. The licence-holders in the five fields signed an agreement in June 2014 specifying ownership of the unit-based development.
The partners involved in the Ivar Aasen field are: Aker BP ASA (34.7862%), Equinor ASA (41.4730%), Bayerngas Norge (12.3173%), Wintershall Norge (6.4615%), VNG Norge (3.0230%), Lundin Norway (1.3850%), OKEA (0.5540%)
CONTACT
Ole-Johan Faret, Press spokesperson, Aker BP
Mobile: +47 402 24 217 / Email: ole-johan.faret@akerbp.com
Andrzej Golebiowski, Chief Commercial Officer, Cognite
Mobile: +47 452 14 904 / Email: Andrzej.Golebiowski@cognite.com
Trond Petter Abrahamsen, Managing Director, Framo Services AS
Mobile: +47 901 45 266 / Email: tpa@framo.no