This year's Graduates visited Aker Solutions in Egersund
Having insight into several parts of the organization is very positive for new employees, regardless of which department you work in. That is why we announce graduate positions every year. These are permanent jobs where there is extra focus on learning across departments and disciplines the first year. This means that you get a broader understanding of what other departments do, and which projects they work on on a daily basis.
This time the graduate assembly took place at Aker Solutions' yard in Egersund. Aker Solutions is an alliance partner for Aker BP in both the Fixed Facilities Alliance, Wellhead Platform Alliance, Subsea Alliance and Modification Alliance.
The alliance model is special for Aker BP, and the goal of restructuring the value chain in this way is to create value for all parties through long-term cooperation. By blurring the lines between customer and contractor, it means that Aker BP is involved from the start and that the alliances can work as their own organisation. It also means that the risks and rewards are shared, which leads to more trust between the alliance partners.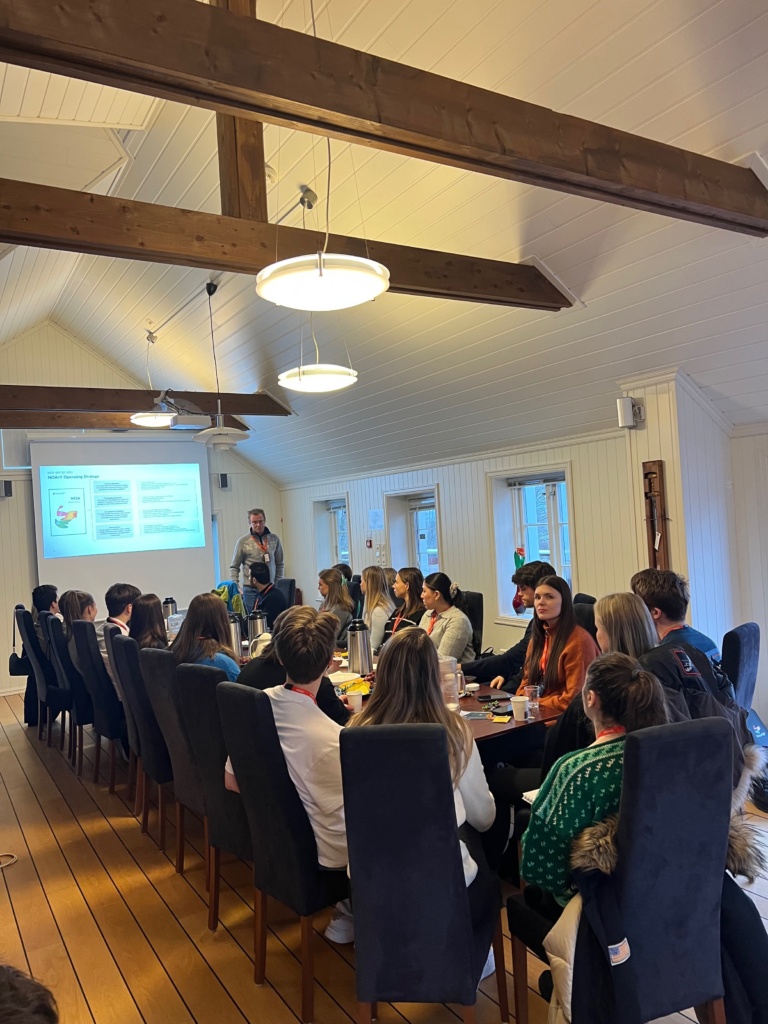 In addition to a tour of the shipyard, the participants also received a detailed presentation about the Yggdrasil project and the SRU project at Valhall, which Aker Solutions is currently working on. SRU stands for Sulphate Removal Unit and the project's aim is to remove hydrogen sulphides from the gas at Valhall. The Yggdrasil project delivered PUD just before Christmas, and Aker Solutions will be a very important partner throughout the project.
– What I found most exciting was hearing about the Yggdrasil project and how they think from a pre-OPS perspective. At the same time, it was interesting for me, who sits at an office, to see how the fabrication takes place out in the shipyard. Things truly are bigger than you get the impression of from a GA drawing, says Øyvind Jia-Chen Åslie, who is a graduate and works as a Flow Assurance Engineer at Aker BP.
This was the second to last gathering for the 2022 graduate programme. They have previously gotten to know how Aker BP works strategically with digitalisation, strategy, as well as trying out the simulation tool OilSim, which covers the entire value chain in our part of the industry.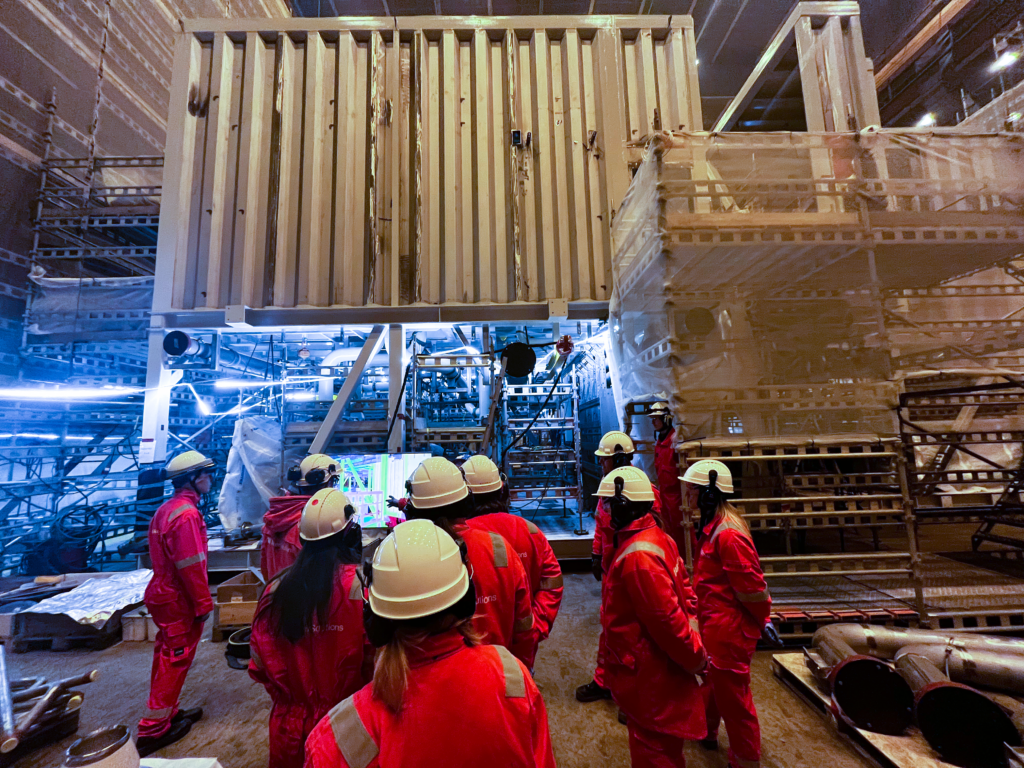 – So far I have really enjoyed the graduate programme. It is a well-thought-out plan where we get an overall understanding of what the various departments in Aker BP are doing. In addition, we get to know other graduates , and you get a small network of colleagues who are at the same place in their professional career, which I think you will benefit from later, says Øyvind.
Graduate positions are advertised in August of the previous year, with an application deadline in September.