Secures new, future-oriented offices in Stavanger
Aker BP and Aker Solutions have signed a long-term agreement with owner and real estate developer Hinna Park Utvikling (HPU) for modern and energy efficient office buildings in Stavanger from 2024/2025.
The new office complex will be located seaside near the leaning tower in Jåttåvågen. The total contruction cost is NOK 2 billion.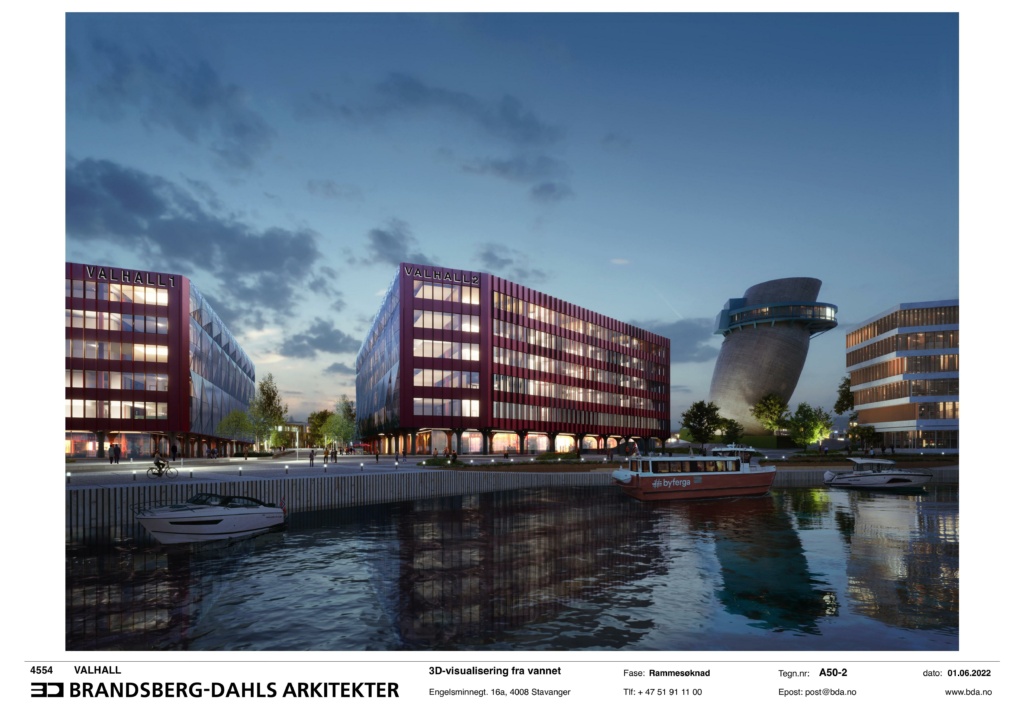 "This is a great and important milestone for Aker BP and Aker Solutions. Through the agreement with HPU we secure long-term, modern and future-oriented offices for the good of the Aker companies in Stavanger. It also reflects our intention to continue with a high activity-level for many years to come", says Marius Gjære, SVP Project Resources and Manager of Aker Solutions Stavanger office.
"The new office complex is tailor made for flexibility and collaboration. The future offices will support our ambition to be in the forefront in the transformation of the oil and gas industry, and will among other things include an integrated operation center for remote operations of our offshore fields", says Ine Dolve, SVP Operations and Field Development and Manager of Aker BP's Stavanger office.
The development project has been named "Valhall" and will consist of two six -story buildings of a total of 71,000 square meters. Aker BP and Aker Solutions have signed separate long-term leases for a total of 48,000 square meters, split on the two buildings.
There will also be area available for third-party tenants in the office complex. The new buildings will accommodate extensive digital collaboration and efficient execution of activities onshore and offshore. The buildings will be located in close proximity of public transportation, including bus and train.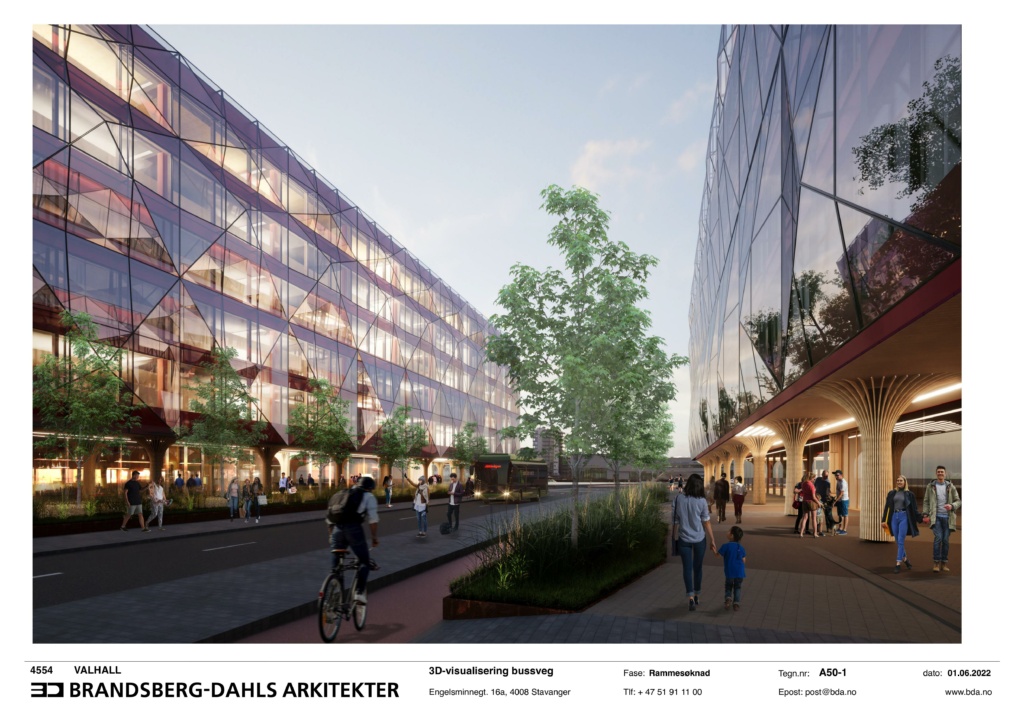 HPU owns of the property and will be responsible developer in cooperation with main contractor HENT. Construction start is scheduled for September, provided public approvals.
The first phase of the development project is schedule for completion by the end of 2024, while the remaining office space will be ready before the summer of 2025.
The parties have signed a lease agreement with a duration of 10 years for the main part of the office complex. In addition, Aker BP has signed an extended lease agreement for 15 years for a specially designed collaboration center in one of the buildings.
During the coming 10 years, HPU is planning to transform Jåttåvågen to a central residential and business area for the region, with 1500 housing units and 6000 office places that will be developed together with restaurants, parks, public services and swimming area.
With this agreement, Aker BP and Aker Solutions will play a central role in the development of the area.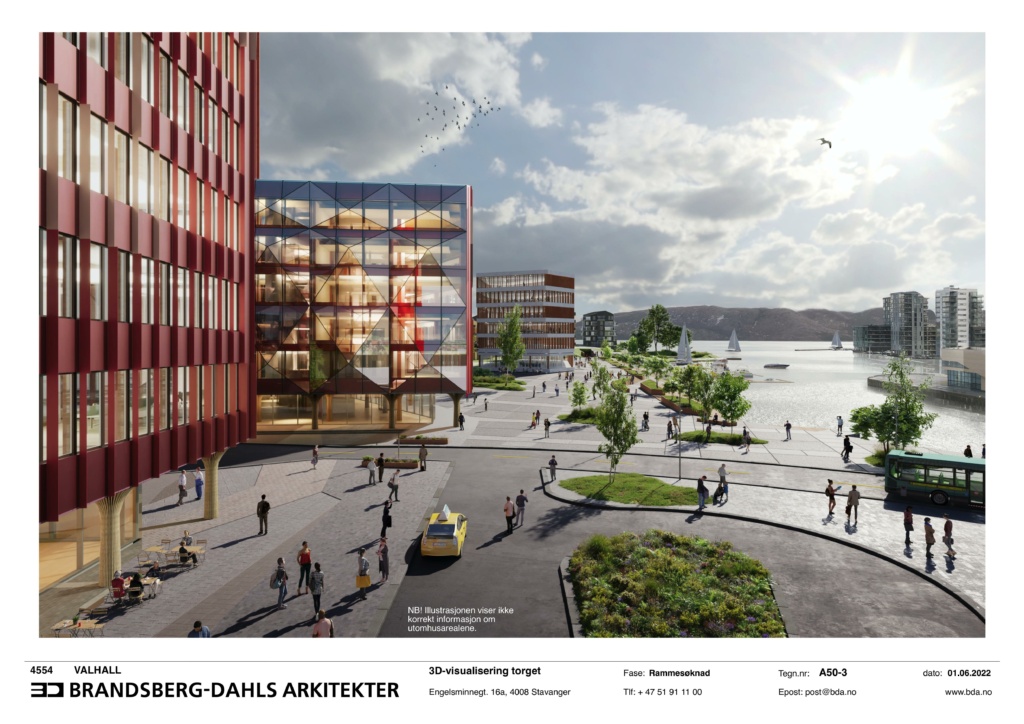 Facts:
Hinna Park Utvikling (HPU) owns the ground where Aker BP and Aker Solutions' new office buildings will we located
HPU is owned by Stavanger utvikling KF, Entra, Camar Eiendom and OBOS
Aker BP and Aker Solutions will lease a total of 48,000 square meters divided on the two separate buildings that are a part of the Valhall office complex. They will have separate leasing agreements
The basement floor, which includes parking spaces for cars and bicycles, amounts to approximately 14,000 sqm
The project will be developed as buildings for the future with high focus on environment, quality and sustainable solutions, including energy class A and Breeam-Nor Excellent environmental certification. In addition, Valhall will be built according to the WELL Building Standard
The buildings will be located on either side of the new buss road that is planned through the area
Contact: Ole-Johan Faret, Press Spokesperson, tel.: +47 402 24 217