Life as an apprentice in Aker BP – Thea Uglum Håland
Aker BP sees it as an important social responsibility to contribute to the development of both new graduates, students and apprentices. The company therefore takes in apprentices every year and this year's apprenticeships are now out. Being an apprentice provides an unique entry into the offshore industry. You get interesting experiences, varied skills, and become part of an inclusive working environment. Over the course of two years, the participants will complete their apprenticeship so that they can take their vocational certificate.
Thea Uglum Håland started as an apprentice at Aker BP in the autumn of 2021, and works now with logistics at the Valhall field. Thea finishes her apprenticeship in August. The workday of a logistics apprentice rarely looks the same. The duties may include helping on deck, packing containers, contributing to lifting operations, planning and executing when supplies are received from supply ships, ordering goods and clearing warehouses. This is in addition to other ongoing work. Everyday life is varied, but there is always enough to do.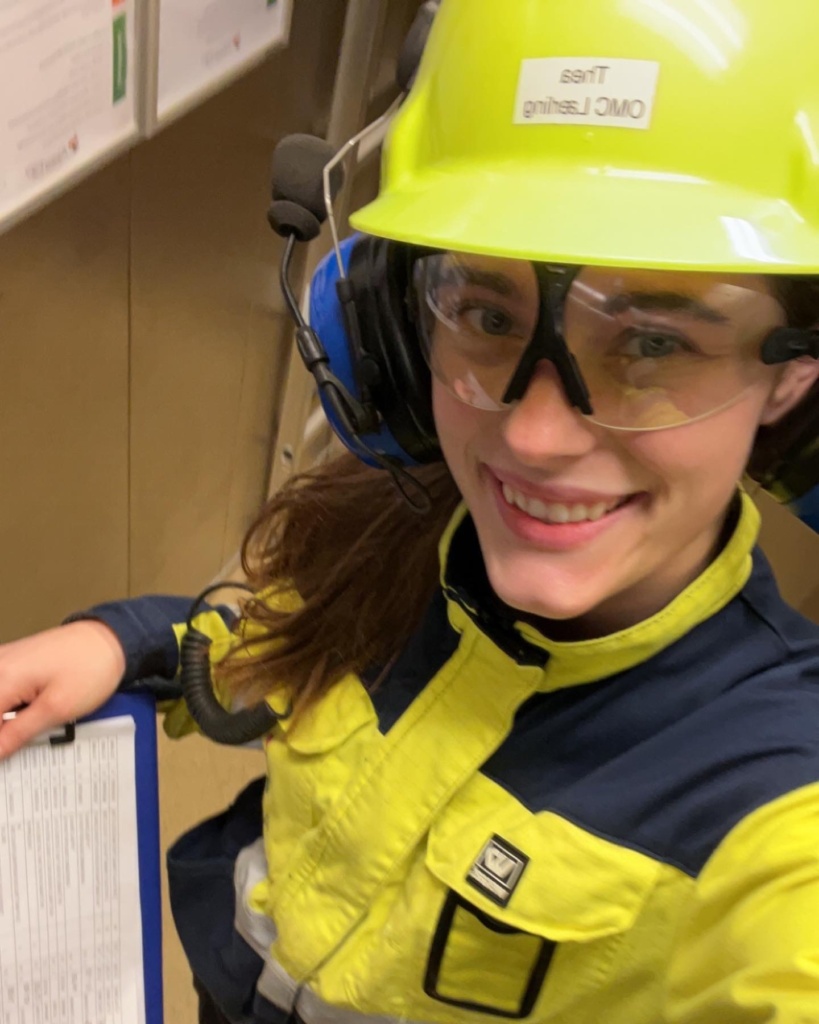 Thea has also acquired additional skills through various courses. Deck competence enables her to contribute with lifting operations, and helideck competence enables her to contribute when helicopters arrive. This makes everyday life even more varied, while also increasing her experience.
– I appreciate that Aker BP wanted to give me the extra skills, it is beneficial both for them and me when I leave after the apprenticeship, says Thea.
She feels that the best thing about being an apprentice is that you get the opportunity to try and fail, and to learn from your mistakes. There is great openness about asking questions, and you're thoroughly followed up. It also didn't take long to get into the department she was going to work in, and she feels that they have become a kind of family no. 2.
– It's a bit of the charm of working offshore, that you get to know your closest colleagues so well that in some ways you become one big family, where you adapt and care for each other, she adds.
One challenge Thea mentions about working offshore is that things often take a little longer than you would like. This is often because there are strict rules and security measures offshore. This generally applies to work offshore, and it can be frustrating, but it is also important that the regulations are in place and work as they should.
Another challenge has been that the curriculum for apprentices is usually based on work on land, and that you cannot complete everything while you are offshore. But this has been solved by setting aside time during the apprenticeship to carry out the relevant tasks on land.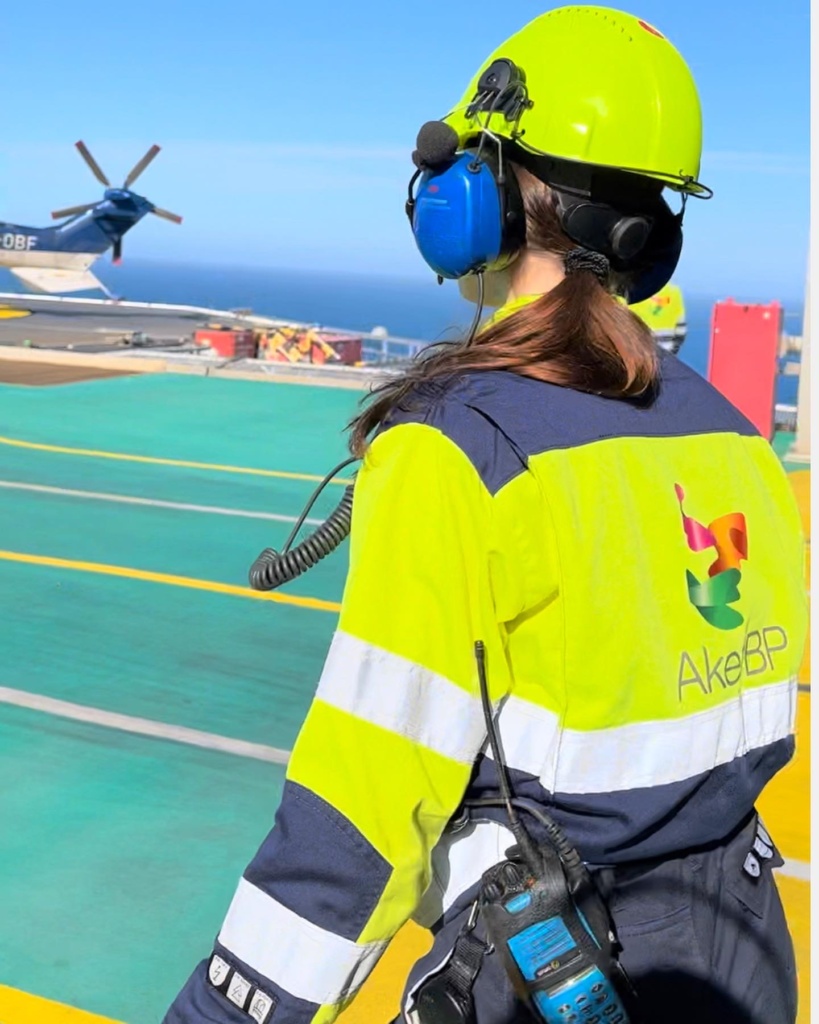 Aker BP is now recruiting new apprentices starting in September 2023, and Thea is clear in her recommendation:
– I would certainly recommend others to apply for an apprenticeship at Aker BP. I think Aker BP is a very good company to be an apprentice in. You are seen, you are well received by everyone – especially offshore – and there are many good people with a lot of knowledge that they are more than willing to share, she says.
When Thea finishes her apprenticeship in August, the plan is to apply offshore for a similar position as she has today.
– However, you never quite know what the market will be like in the autumn, but the goal is to continue working offshore. It will be exciting to see, she says.
You can read more about the apprenticeship positions below. Remember to apply by the 24th of February 2023.