Life as an apprentice in Aker BP – Peder Lefdal
Aker BP sees it as an important social responsibility to contribute to the development of both new graduates, students and apprentices. The company therefore takes in apprentices every year and this year's apprenticeships are now out. Being an apprentice provides an unique entry into the offshore industry. You get interesting experiences, varied skills, and become part of an inclusive working environment. Over the course of two years, the participants will complete their apprenticeship so that they can take their vocational certificate.
Peder Lefdal started as an automation apprentice at Alvheim FPSO for Aker BP in September 2021. FPSO means Floating Production Storage and Offloading, a production ship in short. The ship both produces, processes and stores oil and gas.
Peder has worked as an automation/instrument apprentice. During his apprenticeship at Aker BP, he has been part of the maintenance group at Alvheim. There, he has been involved in daily operations in the form of supervision and maintenance of the installation's automated systems. It involves troubleshooting, EX work (EX equipment is equipment with explosion protection), work on gas turbines, telecommunications and fire and gas systems. He says that everyday life in the maintenance group can look very different from day to day.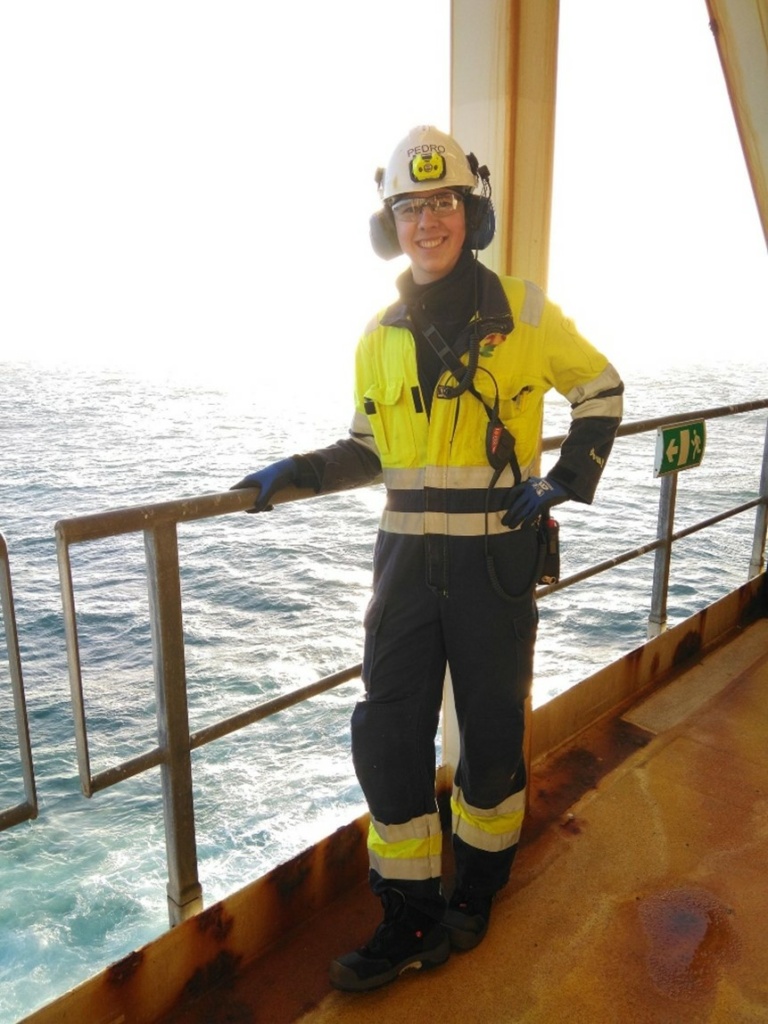 – A normal day at work can be very hectic, we have a maintenance programme, which can includes checking that equipment is working as it should. If a fault occurs on other equipment in operation, which is part of our system and has a high priority, we must prioritize this over the planned. With a lot of different work, good colleagues and nice tasks, the days go by quickly.
Peder says that he has enjoyed his time as an apprentice at Alvheim, and that he has been well looked after by the staff around him. As an apprentice, you are also assigned their own supervisor who has primary responsibility for you and who follows you up thoroughly throughout the apprenticeship. Such close follow-up is important.
– As an apprentice at Aker BP, you get to experience a great deal and the days are never the same. There is always something new, exciting, educational and always something happening. I would recommend everyone who has taken a vocational course to apply for an apprenticeship at Aker BP, and especially in the automation subject at Alvheim. Here you get good training and follow-up by skilled and experienced professionals in their own area of expertise, but also just as helpful across other areas, says Peder.
Peder finished his apprenticeship with us in February, and passed his professional test at the end of January. He is now a certified automatic technician and will be temporarily employed in Alvheim for the next 6 months. After that, he hopes to get a permanent job at Aker BP, and to either continue working at Alvheim, or to test other installations.
You can read more about our apprentice positions and submit an application under: