Life as an apprentice at Aker BP – Natalie Vehusheia Stensvand
Aker BP sees it as an important social responsibility to contribute to the development of both new graduates, students and apprentices. The company therefore takes in apprentices every year and this year's apprenticeships are now out. Being an apprentice provides an unique entry into the offshore industry. You get interesting experiences, varied skills, and become part of an inclusive working environment. Over the course of two years, the participants will complete their apprenticeship so that they can take their vocational certificate.
Natalie Vehusheia Stensvand lives in Birkenes, northeast of Kristiansand. She works as an industrial mechanic apprentice at the Valhall field and started as an apprentice in September of 2021. She will finish in August this year after two years of apprenticeship. To be an industrial mechanics requires different tasks and skills. Some tasks can be screwing on pumps and motors in the production plant, machining, or welding. Some jobs might take a short time and are over in half an hour, while others can take several weeks. Everyday work offshore is therefore very varied.
When there are no major projects at Valhall, there are usually around 150 people on board. It is a large field with many people and a lot of things to get to know. But for Natalie, the apprenticeship at Valhall has nevertheless been a very positive experience.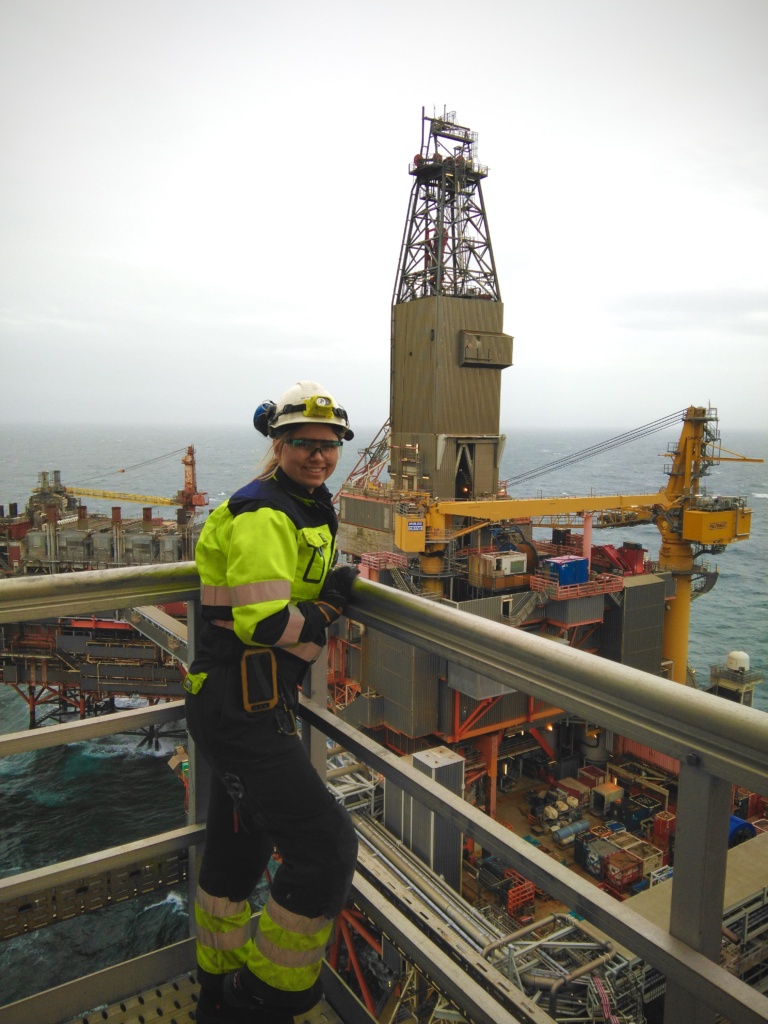 – It is a large platform with many departments and many people, but everyone has been welcoming, especially within our department. We get along well, Natalie emphasizes.
At the same time, there are some challenges with working offshore. It took some time for her to get used to working in an offshore rotation, and she says that during her first time as an apprentice, she slept very little.
– It is a physically demanding profession, so it took a few months to get used to heavy work and long days with both lifting, screwing and pulling. You have to get a handle on it, but it gets easier with time when the body adjusts to it, she says.
Now she thrives in the offshore rotation. She likes intense work and therefore thinks that it fits greatly that the workdays are intense when it's on, and then have complete time off in the meantime. Another advantage of offshore rotation is that you do not have to live very close to where you work. This means that Natalie has been able to live in Birkenes during her entire apprenticeship.
Another challenge she has experienced is that she is the only girl in her mechanical department. She says that it can be challenging at times, simply because they are different from each other. She also mentions that making mistakes and having to answer for them has been a challenge.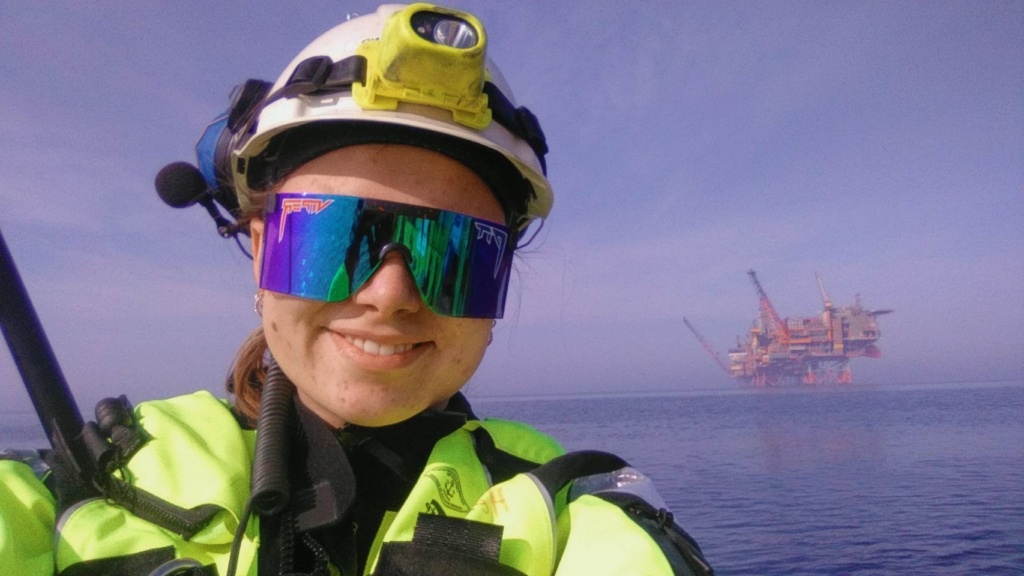 – I am someone who would very much like to do things right, and then it can be challenging to make mistakes. At the same time, it is an important part of the learning process and we have kind and good leaders who support us and find the root of the problem. It's always fine to make mistakes, as long as you learn for later, says Natalie.
In addition to this, Natalie is clear that she is generally left with a very positive experience after completing her apprenticeship at Aker BP. She has also received a number of courses which give her an advantage when she goes out into the workforce after completing her apprenticeship. Among other things, she has taken a rigging course, a course in laser alignment, a valve course and a tube fitting course.
When she has gotten her certificate of apprenticeship in August, the plan is to try to get a permanent job at Aker BP, but she admits that she has to be flexible, as you can never know for sure what the situation in the company and the market will be towards the autumn. In any case, she wants to work offshore, and will work hard to get a permanent position when she has her certificate.
When asked if she would recommend taking the apprenticeship at Aker BP, she is very clear:
– If I were to choose again, I would undoubtedly have done the same, again and again and again.
The application deadline for this year's apprenticeships is now approaching. Remember to submit your application before Friday 24 February. You can read more about the positions via the links below.