Helicopter travels to Edvard Grieg
There are several things you need to know and prepare for before you leave home.
Identification
Make sure valid identification is not placed in checked luggage as this must be shown when entering the gate.
Valid identification at check-in
The following identity documents apply to Norwegian citizens:
National ID card (with optical and variable elements)
Valid passport (optical and variable elements)
Norwegian driver's license of latest model (EEA driver's license (bank card size) with optical and variable elements)
Public service certificate for Police and Defense personnel
The following identity documents apply to non-Norwegian citizens:
Valid passport (optical and variable elements)
National ID card (optical and variable elements)
Driver's license with optical and variable elements from a country within the Schengen cooperation
Personnel who cannot show valid identification at the security check will be rejected and removed from the flight.
Documentation
Make sure you have a valid offshore health certificate "Certificate for medical fitness for persons working in the offshore petroleum activities" (Directorate of Health). The certificate must be presented upon request in connection with check-in.
Make sure you have valid safety training in accordance with Norwegian Oil and Gas' guideline for safety and emergency preparedness training (002). The course certificate must be presented upon request.
If you are a foreign citizen, you must have a valid work permit and be able to show this upon check-in.
Make sure that you have completed operator-specific courses before leaving home. Make sure all relevant course diplomas/certificates for performing your work are valid. If you are unsure, clarify with your supervisor or principal.
Baggage
Make sure that your baggage complies with the following requirements: Maximum weight per bag is 10 kilograms (max. 2 items – any excess may have to be shipped as cargo). Maximum size per item: 60 x 50 x 30 centimeters.
Tools and equipment is not allowed in carry-on baggage, but must be shipped as cargo. This is described in Norwegian Oil and Gas Guideline 003 Recommended guidelines for security checks at helicopter terminals.
Hand baggage is not permitted in the helicopter cabin.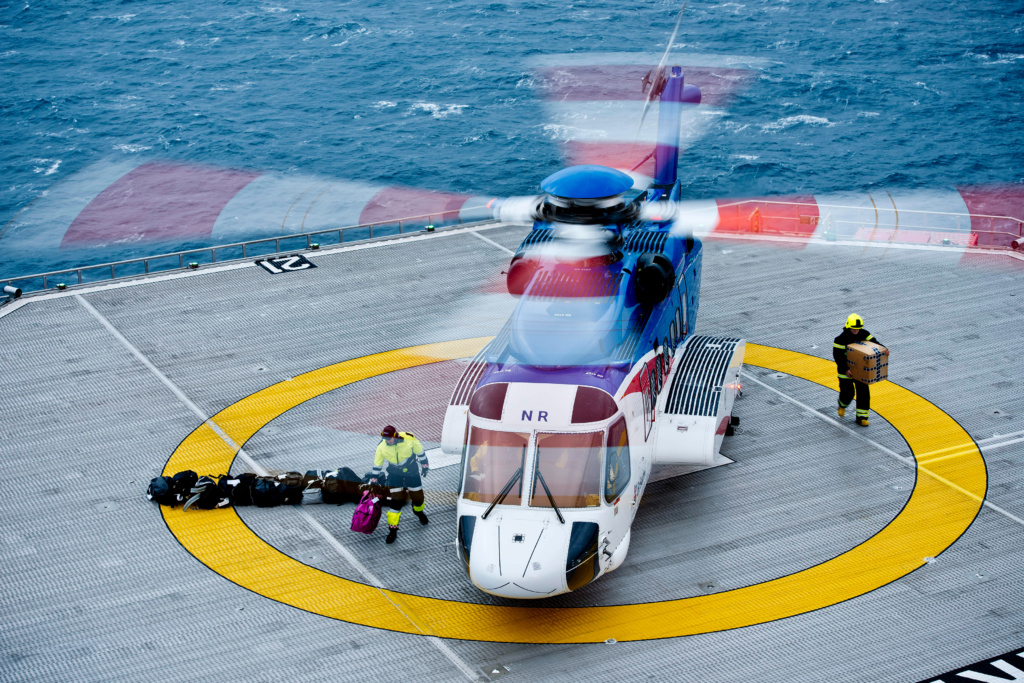 Medicine and vitamins/supplements
All medicine and vitamins/supplements that you need to bring along on your offshore trip must be in sealed packaging. An unbroken pocket in a blister pack is considered sealed packaging. A medication form or medication envelope must be filled out and presented in the security check. A copy of the form is sent to the medic in a separate shipment.
When traveling to Edvard Grieg you can, on arrival, open the medicine envelope with your regular ordinary medication. Offshore nurse receives a copy of the inscription on the envelope and calls for a meeting with you if needed. On drilling rigs in operation for Lundin, the drug envelope with intact seal must always be delivered offshore nurse when arriving the rig.
Regardless, take the medication envelope to the medic if you are e.g., bringing strong painkillers or other medication where illness or treatment could affect your own safety or the safety of others (e.g., packaging labelled with warning triangle).
Personal electronic equipment when travelling offshore
The members in the Norwegian Oil and Gas Aviation Forum support a joint practice for offshore facilities that allow mobile phones on board the helicopter. Mobile phones, tablets, laptops, smartwatches and cameras are considered personal electronic equipment. Use of such equipment during helicopter transport is not permitted.
Upon check-in for departure to or from offshore, all larger items such as laptops and tablets must be switched off and placed in your baggage.
Smaller items such as smartwatches and mobile phones shall be taken along into the helicopter cabins, and must be stored on the inside of the survival suit.
When the safety film is shown, both onshore and offshore, mobile phones must be switched off and placed in the inner pocket of the suit.
All equipment must be completely switched off during helicopter transport, using flight mode is not sufficient.
In addition, use of mobile phones offshore is limited to the areas of the living quarters that are approved for this. Mobile phones must not, under any circumstances, be taken to the production areas.
Batteries and/or power banks, which are personal charging stations for mobile phones and tablets, etc., cannot be brought offshore.
Random checks will be carried out to ensure compliance.
For drilling rigs that operate on behalf of Lundin Energy Norway and that are not affiliated with Edvard Grieg, the drilling contractor's own provisions are used as a basis.
Arrival at heliport and check-in
Check-in procedures must be completed no later than one hour before helicopter departure, more time is recommended for first-time passengers. Upon arrival at the helicopter terminal, the passenger must check-in and follow the information provided at their location.
Check flight times: www.heliport.no. If the passenger does not make it in time for check-in, or is prevented from travelling offshore, he/she must inform and clarify this with line management.
For check-in, electronic or manual, the passenger is responsible for verifying that the personal information, including next-of-kin, as well as contact information for employer, is correct. The passenger is responsible for correcting this information, if necessary, either electronically or by giving the manual form to the helicopter operator's check-in personnel.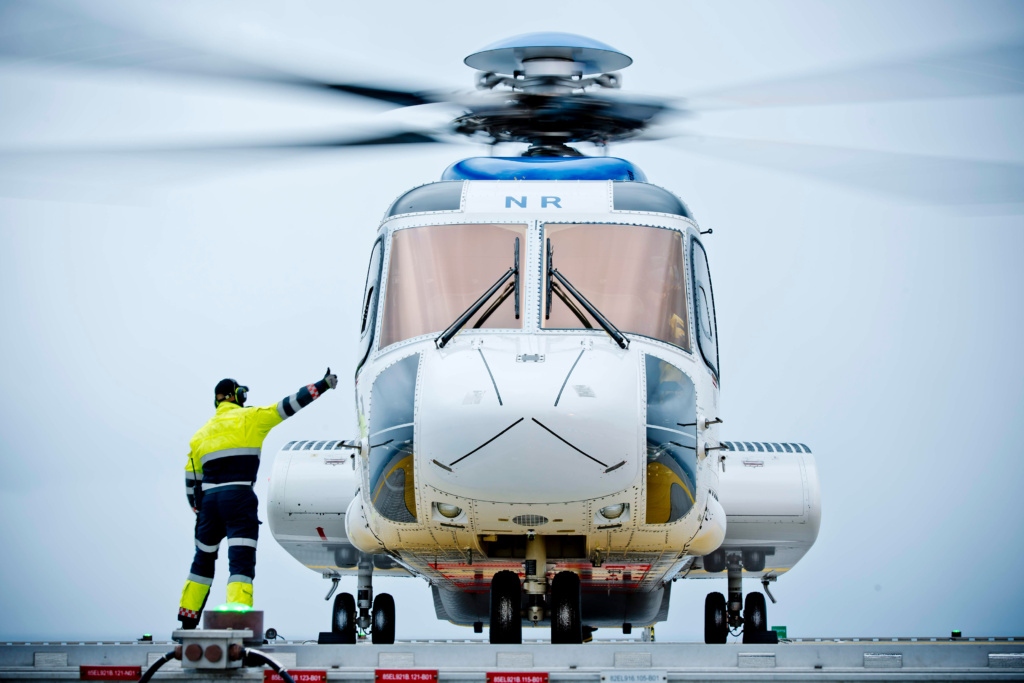 Departure requirements
Departure requirements for the Edvard Grieg field are GSK (basic safety course), Health Certificate and WP/SJA online course. Online courses can be found on the Trainingportal website and are available for log-in for Lundin Energy Norway contractors. For drilling rigs that operate on behalf of Lundin, the drilling contractor's own provisions are used as a basis.
Helicopter transport in arctic regions
Own requirements for wool underwear apply for helicopter transport to/from rigs/vessels/installations in Arctic waters (Barents Sea) You will receive detailed information based on location and season.
Other requirements
Alcohol, weapons and other objects that may pose a risk to personnel and equipment, cannot be taken on board.
For more information: Norwegian Oil and Gas, 003 Recommended guidelines for check-in and security checks at helicopter terminals.