Aker BP chooses crane supplier
Aker BP has awarded Palfinger Marine Norway a framework agreement for cranes. Palfinger will deliver cranes for the platforms in two major development projects. The company will also further develop remote operations technology and work together with Aker BP during the operations phase for the cranes. The framework agreement aims for increased standardisation and reduced operating costs.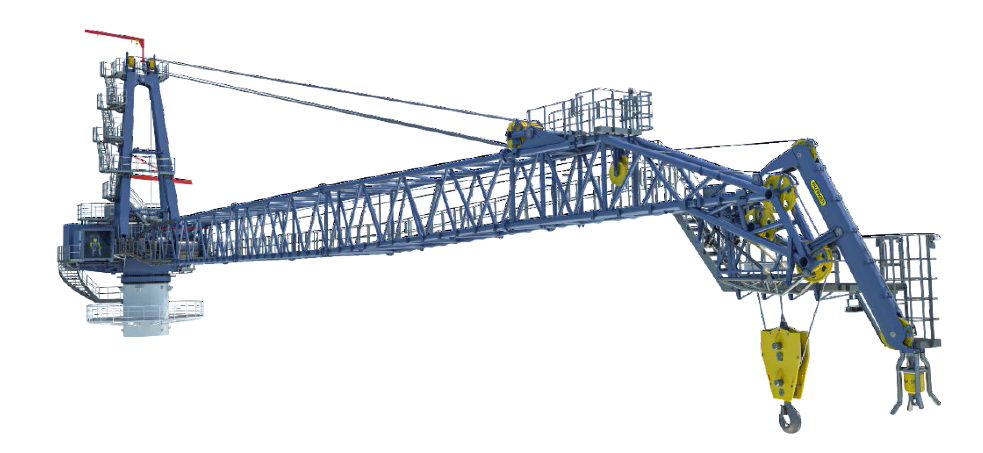 During 2022, Aker BP will make a final investment decision for NOA Fulla in the NOAKA area and a new central platform on Valhall (NCP) with tie-in of King Lear. The framework agreement with Palfinger covers delivery of a total of six electric cranes for four platforms in these two development projects.
"NOA Fulla and NCP/King Lear follow the same timeline and standardising across projects allow us to extract synergy effects that will improve quality and reduce costs," says Aker BP's SVP operations and asset development, Ine Dolve.
Palfinger and Aker BP have cooperated for many years, and Palfinger recently delivered four cranes to the Valhall IP platform. The new framework agreement has a duration of ten years with additional options. It is divided into four phases – pre-engineering, implementation, research and development, and operations. The projects have different needs and can therefore adjust requirements and needs within the scope of the agreement.
"We continue to build on the alliance model, and through this framework agreement we have ensured that our partner Aker Solutions has access to capacity with a solid subcontractor in a global market. This allows us to work closely and integrate with Palfinger in the early stages of these projects, and thus achieve even greater improvements in the operations phase. Another important part of the framework agreement is to work together to facilitate remote operations of cranes. We see opportunities for major reductions in operating costs, reduced risk and exposure of personnel through remote-controlled operations," says Dolve.
When production starts in 2027, the NOA Fulla field will be run from an integrated operations centre in Stavanger. The NOA PdQ platform, the very heart of the NOAKA area, is designed for low manning, and will also be periodically unmanned.
"The operating strategy for NOA Fulla assumes a high degree of remote operations. Finalising this framework agreement for cranes ensures that we can support this strategy," Dolve concludes.