We are changing the oil and gas industry
Aker BP is an oil company that explores, develops fields and produces oil and gas on the Norwegian continental shelf. We are the operator of the Alvheim, Ivar Aasen, Skarv, Ula and Valhall field centres, and partner in the Johan Sverdrup field.
We have serious ambitions for growth and want to take a leading role in transforming the industry to become safer, more efficient and more environmentally friendly. The cleanest oil and gas in the world will be produced in Norway.
Invitation to share data
Aker BP is inviting oil and gas companies to contribute to the Next Generation Discharge and Emissions Tracker.
The tracker is a digital application that will optimise, track, and eventually develop better and more efficient practices for chemical consumption and discharges in the oil and gas industry.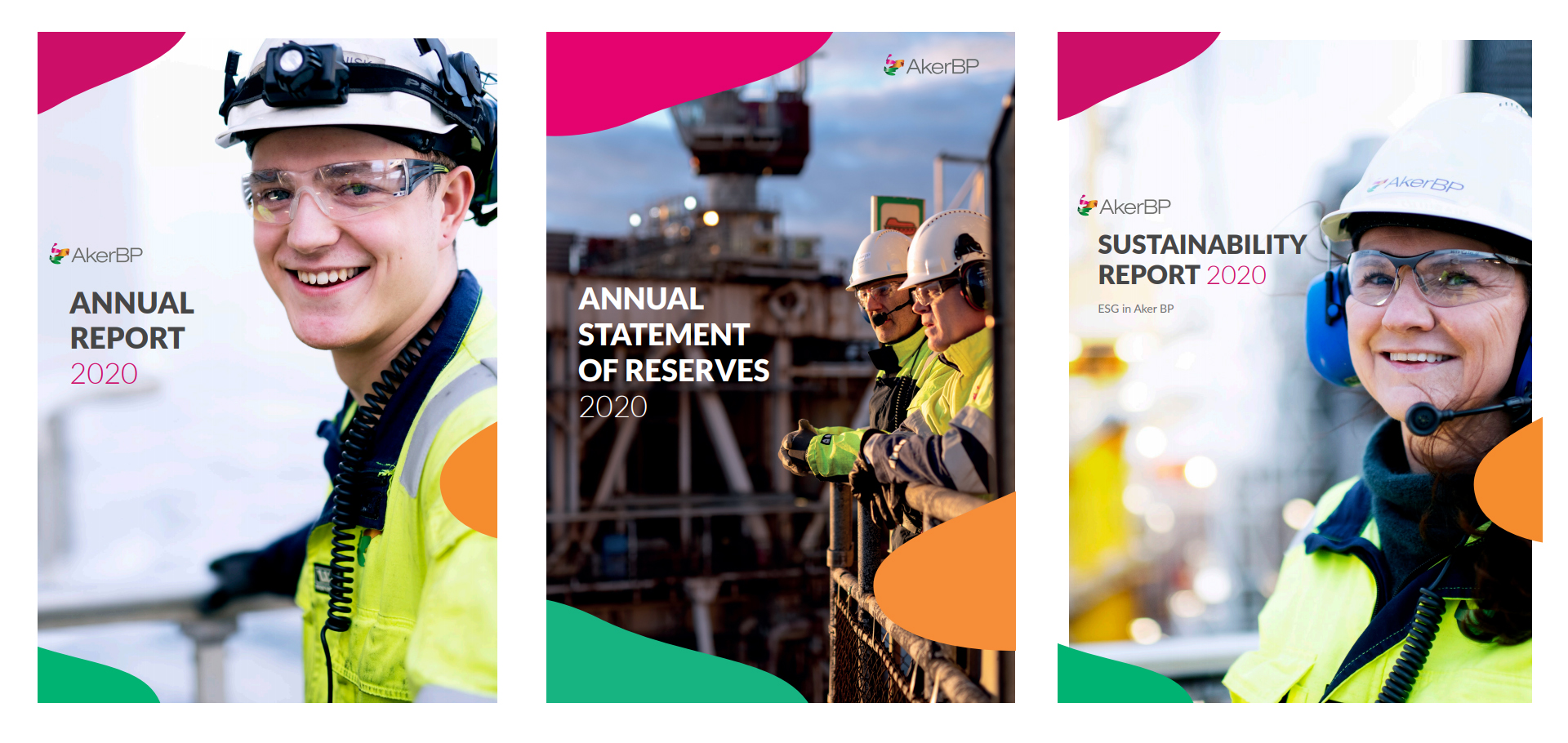 Aker BP releases 2020 reports
Today we published the Annual Report, the Annual Statement of Reserves and the Sustainability Report for 2020.
The world is facing serious climate change, and in Aker BP we recognise that we are part of the problem. However, we believe that the climate challenges can only be overcome if the oil and gas companies the full range of their technological and commercial capabilities. Such mobilisation wil require extensive changes in our industry, and at Aker BP we are well underway on this journey.

Marit Blaasmo

SVP HSSQ in Aker BP
News
Follow us on social media
Stock and market information
Stock price updated 16:30:00
Ticker: AKRBP
Oslo Børs Benchmark Index_GI
© 2021 Euronext N.V. All Rights Reserved. The information, data, analysis and information contained herein (1) include the proprietary information of Euronext and its content providers, (2) may not be copied or further disseminated, by and media whatsoever, except as specifically authorized by Euronext, (3) do not constitute investment advice, (4) are provided solely for informational purposes and (5) are not warranted to be complete, accurate or timely.