Second life for used equipment
In a workshop at Mongstad, three bright yellow valve trees are ready to be shipped and installed on top of the wells on the Hanz field in the North Sea. They all look brand new; however, the massive steel structures have been in use for seven years on the now closed Jette field. This is the first time used production equipment has been moved between producing fields on the Norwegian continental shelf.
It's not given that valve trees, or Christmas trees as they are usually called, are fit for reuse. The condition must be good enough, their specifications fit into a new field development, and not least the equipment must be available. When the project team considered development solutions for Hanz, they ticked all these boxes.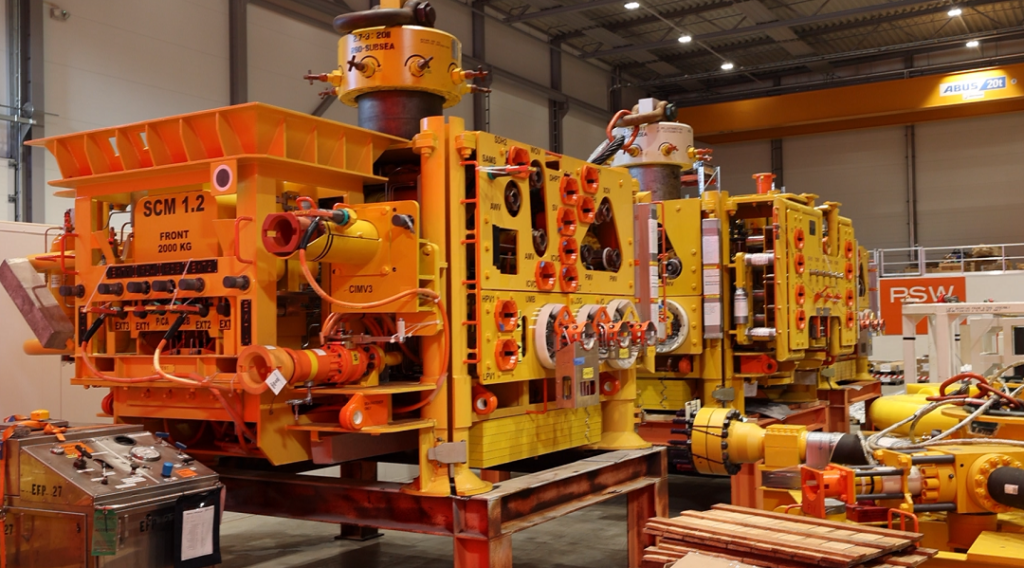 "The Christmas trees from Jette was available at the time when we considered various business cases for Hanz. They showed that we could save investment costs compared to new build, but just as important was that we could save time", says Børge Skjevdal, Project Manager for the Hanz development.
"In addition, we achieve a positive environmental effect which is a motivation in itself. Production of steel and other raw materials for new builds entails emissions, and with equipment in this shape it is too bad to use it for nails", says Skjevdal.
Better than new
Subsea production systems are usually designed to last for several decades. Therefore, the Christmas trees from Jette still had a long lifespan left when they were brought up from the seabed. OneSubsea's department in Aberdeen has taken the equipment apart down to the smallest component to check that the condition is good. Gaskets and wearing parts have been replaced.
"By doing this we are absolutely sure that the equipment is as good as new, and perhaps even better", says Børge Skjevdal. "These Christmas trees are already proven to be functional over time", says Skjevdal.
The Christmas trees have now undergone the final preparation at PSW Technology in Mongstad, and are ready to be shipped to sea.
More reuse in the future
Reuse of equipment is not new to the oil and gas industry, but it's mainly been done in drilling operations. For example, wellheads, BOPs and risers. This is equipment that is used for a relatively short period before both rig and equipment is moved to the next well. Equipment to be used in production must be installed for several decades. That's one of the most important reasons for choosing to install new equipment.
Now we see a shift from large standalone developments to smaller marginal tie-ins to existing installations. Combined with an increased focus on cost savings leads to increased interest in reuse.
PSW Technology at Mongstad has actively positioned themselves towards this market, both through maintenance projects like Hanz, but also through speculation, explains Håvard Kallestad, SVP Operations and Business Development.
"We have secured some 'lottery tickets' in the recycling market. Simply bought some equipment that we can refurbish and prepare for resale to customers. Some of these purchases have already paid off in the form of sales", says Kallestad.
"And we foresee more of this in the future, especially for heavier equipment such as Christmas trees, manifolds and well frames", Håvard Kallestad says.